Sun Catchers
Catch these great Sun Catchers
Original copyrighted designs of stained glass with solid copper wrapped in copper foil. Sun Catchers are also known as Light Catchers and they perform as stated, bringing vibrant, cheerful light into the room as the sun shines through the colorful glass.
Each piece arrives complete with a suction cup to hang your selection on a window or mirror.
Underneath the photos, if there is no drop down box for Colors, it means that item is always the color shown so use the Additional Color Request box if you want it made a different color.
Custom designed Sun Catchers are available. Please contact me with questions.
Enjoy in Good Health!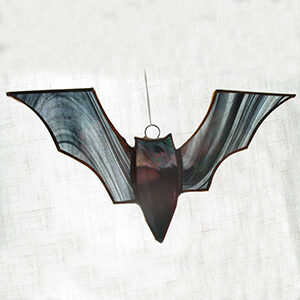 004 – Bat
3″ x 5″ or 4″ x 7″
$32.00 + $9 shipping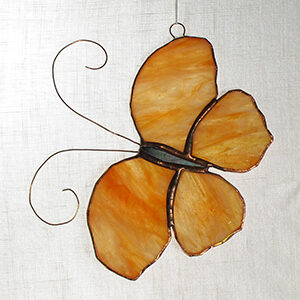 020 – Butterfly
5 ½" x 4″
$34.00 + $9 shipping
024 – Cardinal
7 ½" x 2 ½"
$34.00 + $9 shipping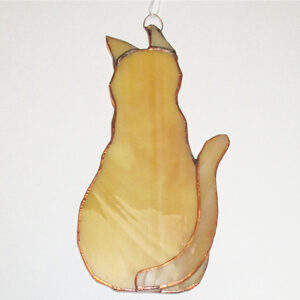 026 – Cat
$32.00 + $9 shipping
030 – Chili Ristra
6″ x 3″
$36.00 + $9 shipping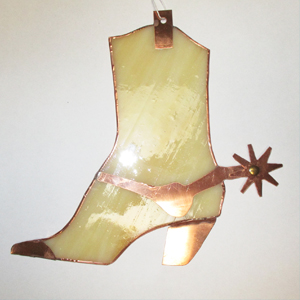 040 – Cowboy Boot

The rowel spins – just like a real spur
7″ x 7″
$36.00 + $9 shipping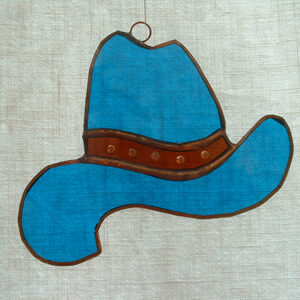 050 – Cowboy Hat
4 ½" x 5 ¼"
$40.00 + $9 shipping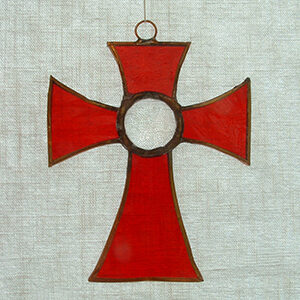 064 – Cross w/ Swarovski Crystal
5″ x 3 ½"
$40.00 + $9 shipping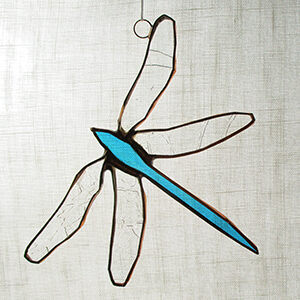 070 – Dragon Fly
4″ x 5″
$36.00 + $9 shipping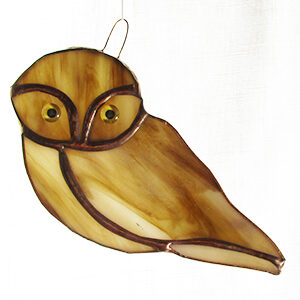 075 – Elf Owl (Life Size)
4 ¾" x 5 1/2″
$34.00 + $9 shipping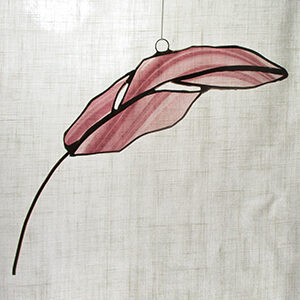 079 – Feather
11″ x 2″
$34.00 + $9 shipping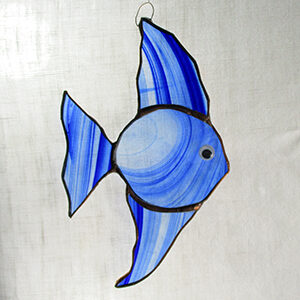 080 – Fish
7 x 4
$34.00 + $9 shipping
089 – Gecko
6″ x 5 ½"
$38.00 + $9 shipping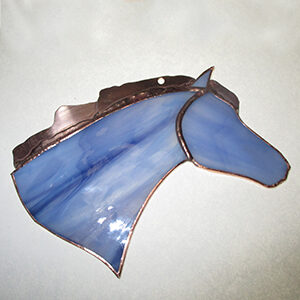 100 – Horse Head
$36.00 = $9 shipping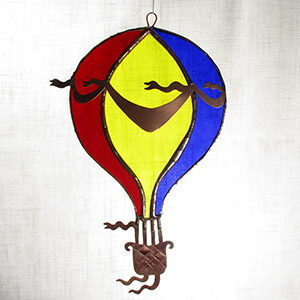 110 – Hot Air Balloon
8 ½" x 6″
$38.00 + $9 shipping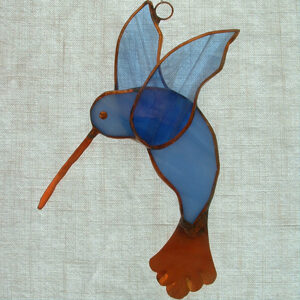 120 – Hummingbird
6″ x 4″
$34.00 + $9 shipping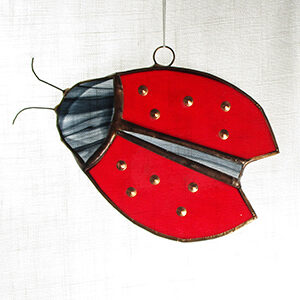 134 – Ladybug
5″ x 3 ¾"
$34.00 + $9 shipping
140 – Mission
7″ x 6″
$48.00 + $9 shipping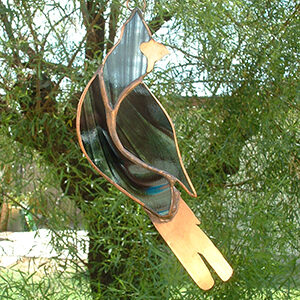 150 – Phainopepla
7 ½ x 2 ½
$34.00 + $9 shipping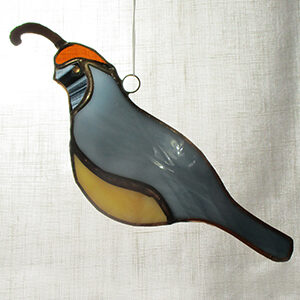 160 – Quail
3″ x 7″
$48.00 + $9 shipping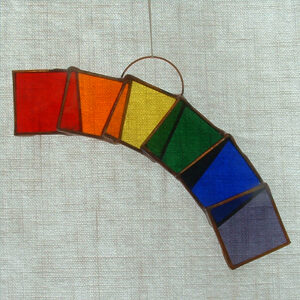 168 – Rainbow Squares
1 ½" x 5″
$36.00 + $9 shipping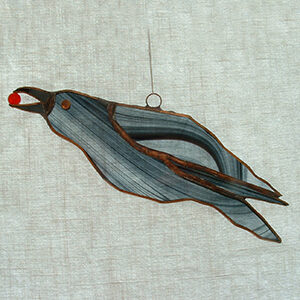 169 Raven
8″ x 2 1/2″
$34.00 + $9 shipping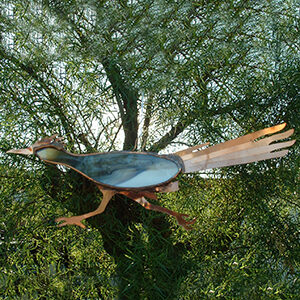 170 – Roadrunner
10″ x 3 ½"
$36.00 + $9 shipping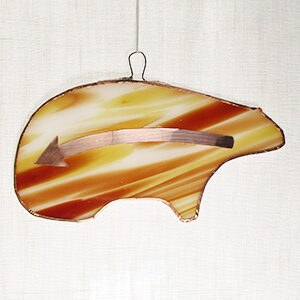 174 – Spirit Bear
5″ x 3″
$32.00 + $9 shipping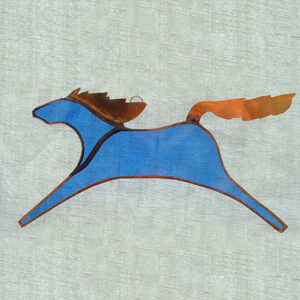 180 – Spirit Horse
4″ x 8″
$36.00 + $9 shipping
182 – Star of David
4 ½" x 4 ½"
$40.00 + $9 shipping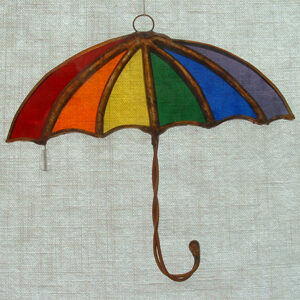 189 – Umbrella
5″ x 5″
$38.00 + $9 shipping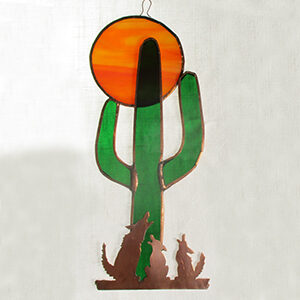 192F   Saguaro-Sun-Coyote Family
8″ x 3 ½"
$34.00 + $9 shipping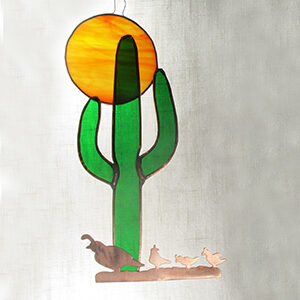 192Q – Saguaro-Sun-Quail Parade
8″ x 4″
$34.00 + $9 shipping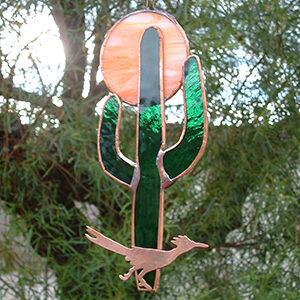 192R   Saguaro-Sun-Roadrunner
8″ x 3 ½"
$34.00 + $9 shipping