Night Lights
A Light to Light Your Way.
These original designs of solid copper and stained glass night lights are the perfect accent for bathrooms, a child's bedroom for softly lit welfare checks, hallways or in the kitchen for middle of the night snacks without tripping on the dog. They are ideal for accentuating color schemes as well as giving just the right amount of light.
Choices are available of stained glass color and several copper figure accents. Either a toggle switch or light sensor base is offered. Each comes complete with its own 4 watt light bulb for toggle bases and 7 watt bulb for light sensor bases.
May they illuminate your way in good health.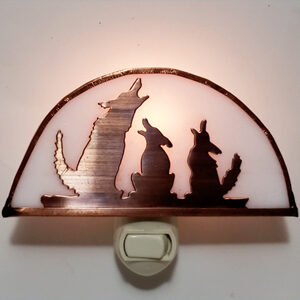 300F – Coyote Family Night Light

2 ½" x 4 ½"
$36.00 + $9 shipping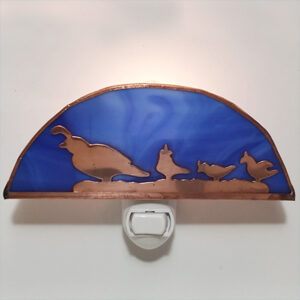 300Q – Quail Parade

2 ½" x 5 ½"
$36.00 + $9 shipping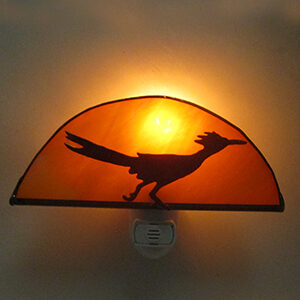 300R – Roadrunner

2 ½" x 4 ½"
$36.00 + $9 shipping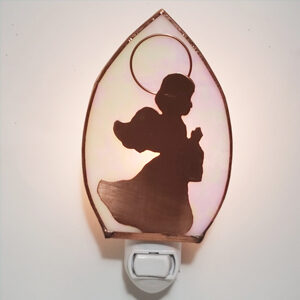 320 – Angel
5 ¼" x 2 5/8″
$36.00 + $9 shipping